Beaches
Andalucia has over 1000 Km of coastline, most of which is sandy beach – long sweeps of soft, golden sand, or hidden rocky cove.
Sunbathing on beaches is popular from easter until mid October – this is when the chiringuitos (beach bars) are open. Beach activity increases noticeably during the school holidays (3rd week of June to 2nd week of September), and the peak season is July and August, when many residents from Madrid, Cordoba, Granada, Sevilla and other cities in Spain arrive on the coast for their annual seaside holiday.
Here is a detailed information (from Andalusia.com) of the beaches of the area :
The Costa del Luz (Cadiz) beaches tend to be long, with fine golden sand and huge dunes. The coastline is dotted with small fishing villages. This area is popular with tourists from Seville, other parts of Spain and international travellers, backpackers and campavaners. Can be very windy at times but great for windsurfing and surfing.
Sanlúcar de Barrameda
The first beaches of Cádiz have spectacular views across to Doñana Natural Park and are home to the famous horse races each August. More>
Chipiona
Beautifully sandy and well-equipped beaches mostly frequented by the local Spanish and residents of Seville. More>
Rota
16 kilometers of sandy beaches, both urban and rural, boasting several blue flags awarded by the European Union. More>
El Puerto de Santa Maria
With views across to Cádiz City, Puerto de Santa Maria has several extensive beaches to choose from. More>
Puerto Real
La Cachucha beach is a haven for nature lovers with salt marshes and large pine forests. More>
Cádiz City
Cádiz City is home to three blue flag beaches. More>
San Fernando
Located beyond the marshes, Playa Campo Soto & Playa del Castillo are popular with wind surfers. More>
Chiclana de la Frontera
Playa Sancti Petri attracts watersports lovers from all over while Playa de la Barrosa has sand dunes and pine forests. More>
Conil de la Frontera
Long beaches backed by large cliffs and lots of litte secluded coves that are perfect for nudism. More>
Vejer de la Frontera
A long stretch of beach with perfect conditions for watersports. More>
Barbate
Some of the most beautiful beaches on the Costa de la Luz, including Caños de Meca. More>
Zahara de los Atunes
One of the best sandy beaches. Great fishing village atmosphere. More>
Bolonia
Popular Sunday day-tripper beach, quiet in the week. Large sand dunes to the north. More>
Tarifa
The most popular windsurfing and posing location. Huge sand dunes. More>
Within these beaches our personal selection is :
Jerez to El Puerto de Santa María, 20 minutes:
Playa de Valdelagrana: huge one quiet.
La playa de la Muralla: small with restaurants and bar.
Jerez to Chipiona, 30 minutes:
Playa de Regla, busy in the center of the city with many restaurants.
Jerez to Rota, 35 minutes:
Playa de Costa Ballena, huge and quiet.
playa de Las Tres Piedras (in between Chipiona y Rota), average size with restaurants.
Jerez to Cádiz: 40 minutes:
Playa de la Caleta, esmall and busy in the city center.
a little bit further away:
Playa de Bolonia, huge and quiet. Nudist part on the left hand side.
Playa de El Palmar (10 minutes away of Vejer). huge, quiet with chiringuitos
Cala del Aceite ( Conil). hidden small and very nice.
Cala de Los Alemanes, at the end of Zahara de los Atunes). hidden small and very nice.
Wine testing
The south of andalucia is rich of wonderful Local wine
From Cadiz Province : Barbazul (in red and white), Garum (Red), Samaruco (red), Tintilla (Red), Entrechuelos in White, Parpatana in White
From Jerez : Fino (it is named Manzanilla in Sanlucar de Barrameda), Palo Cortado (older fino), Cream (sherry wine, which are actually a mix in between dry & sweet sherry wines). Try these local wine from Jerez in RAMA !(meaning directly from the barrel, it really tastes different)
Sweet wine : Moscatel (from pasas meaning from sun dried grapes , they make it in Chipiona), Pedro Jimenez
If you want to visit a bodega in Jerez, we recommend you Bodega Lustau
The have a visit for 15 euros with 8 different wines and another one at 25 euros with 11 wines. We particularly like their red Vermuth. The overall information about the wine process is very good.
Here are the different visits in English :
From Tuesday to Friday
10.30 English Basic Tour
11.30 – Español, visita Cata Básica
13.00 English Full tasting
Monday and Saturday
11.00 Spanish tour
13.00 English tour
and their web site : http://www.lustau.es/en/
The bodega Tradición is also a good visit to our point of view but more in Spanish.
Here is the details of the visits in Spanish : http://www.bodegastradicion.es/index.php/es/visita-guiada
Horse exhibitions
Jerez de la Frontera is well known for horse exhibitions, where to go
You'll have to book your ticket on their web site before https://www.realescuela.org/en/ The same day it is always full because they have many deals with tour operator
Av Duque de Abrantes, 11407 Jerez de la Frontera
Yeguada de la Cartuja – Hierro del Bocado.
The most important reserve of Andalusian Horse, Cartujano lineage worldwide
The essential aim of this breeding farm is to preserve the genetic heritage that holds this lineage and to contribute to the improvement of the Andalusian Horse. They have visit of the compound 4 times a month.
https://yeguadacartuja.com/tickets/
Corridas events
Jerez de la Frontera and many andalusian cities have arenas and an extensive corrida agenda, especially during summer time.
Here is the complete agenda and the way to buy your ticket :
https://www.servitoro.com/calendario-taurino
Trekking in south Andalusia
Our region is well known for its trekking paths, either in pine tree forest, along the beach, in the mountains… Everyone will find a trekking that suits its needs.
We advise you to plan your trekkings with wikiloc, it is a web site and an application for mobile. It is free but you have a premium version as well.

DOÑANA Park
Who has not heard of the Doñana National Park … halfway between Huelva, Seville and Cádiz, Doñana is currently a beautiful mosaic of landscapes that contains a unique biodiversity in Europe. Doñana is made up of the National Park and the Natural Park of the same name which presumes of the different ecosystems that compose it: the dunes, endless beaches, the forest, the scrub, and some extensive marshes full of life. To visit the Doñana Park is to enjoy a labyrinth of land and water that gives shape to marshes, lagoons and pipes, preserves and pine forests, veins, dunes, beaches and spectacular cliffs. We tell you some things to see and do in the Doñana Park.
1. ECOTOURISM FROM SANLÚCAR DE BARRAMEDA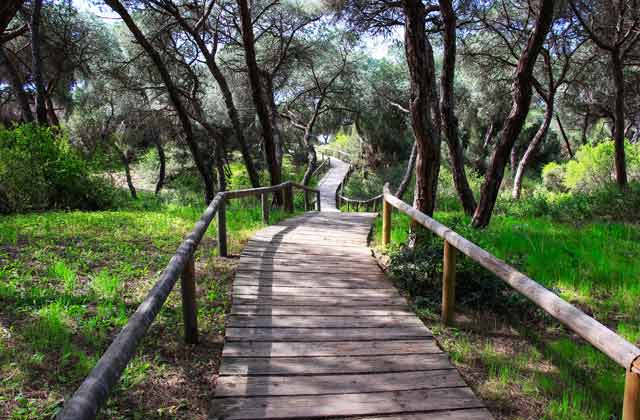 pinar Doñana
Among all the excursions to Doñana that you can choose, the more affordable option and also the one that has more attractions for nature lovers is crossing the pine forest of Algaida, one of the lesser known places of the countryside. In Tarelo lagoon, which has great ornithological interest, you can enjoy one of the most important colonies of the common duck in Andalusia and observe numerous waterfowl.
This walk is highly recommended to enjoy the beauty of Cadiz, dune landscapes and pine forests. It is a very attractive place for locals, and the tourists visiting Sanlúcar who are also looking for something more than the quality of the prawns in Bajo de Guia.
2. EL ROCÍO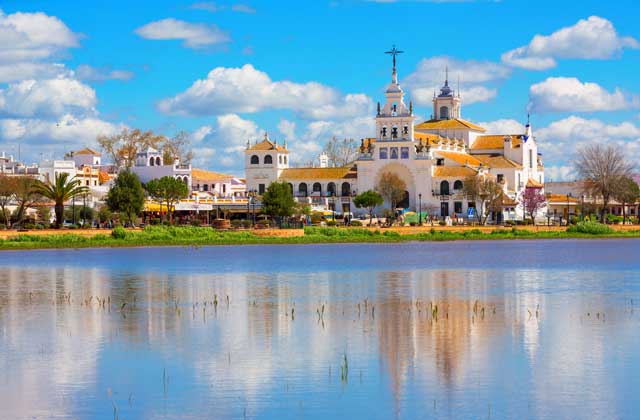 El Rocio Huelva
You cannot leave Doñana National Park without visiting the famous village of El Rocio. Extremely famous for the massive Pilgrimage of El Rocio, this architectural complex is well worth a stop on your way. The first thing that catches our attention are its dirt roads. This is because the asphalt has not reached any corner of this imperturbable population.
It is worth walking through the streets in search of the best postcard and, of course, enter the Ermita del Rocío. Recently built in the 60s, this temple houses one of the world's most venerated carvings, the Virgen del Rocio. The festival around the Virgin, held during the weekend of Pentecost Sunday, gathers more than one million people every year. This route is partly shared with the reserve of Doñana.
3. CRUISE ABOARD REAL FERNANDO SHIP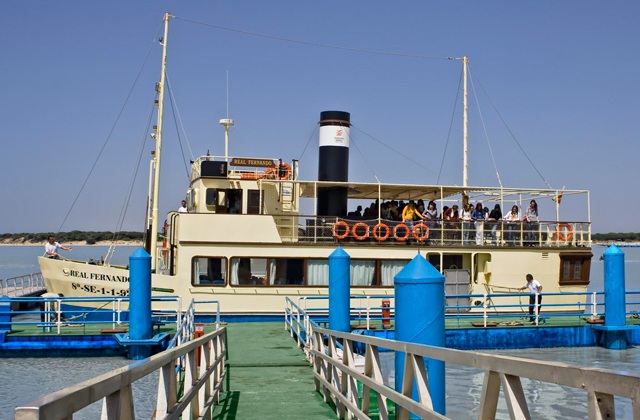 Buque Real Fernando
To visit both the Natural Park and the National Park using most of the same route, there is the option of making the crossing from Sanlúcar de Barrameda in the ship Real Fernando, making two interesting stops on a journey that takes about three hours approximately.
Along the way you will observe birds such as flamingos and herons, which are easily seen from the boat.
4. APPROACHING ASPERILLO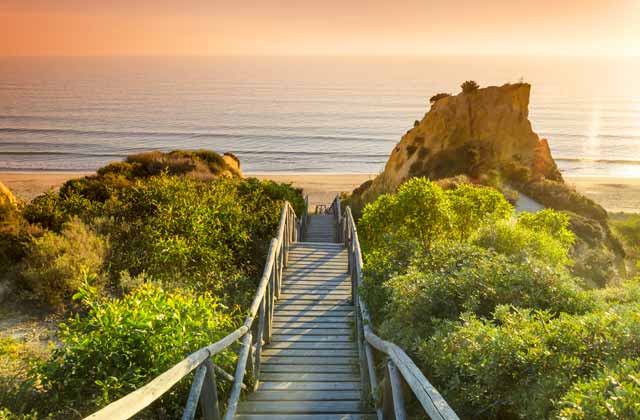 Asperillo Doñana
Doñana holds surprises until the end of the visit. An example of this is the Asperillo Cliff, located in the coastal border. The place is a show of contrasts, with a range of ochre and red colours, which change according to the time of day.
This 30-metre sandy cliff really impresses due to its many kilometres in length, the highest in Europe of its type, partly Natural Monument, which dominates the coastal landscape. Besides the obvious scenic value, it has a great geological and ecological importance. You can discover it by taking the well marked paths such as Cuesta Maneli, where you can also find out about the evolution of dunes through the different ecosystems, leading to the cliff itself.
5. SACA DE YEGUAS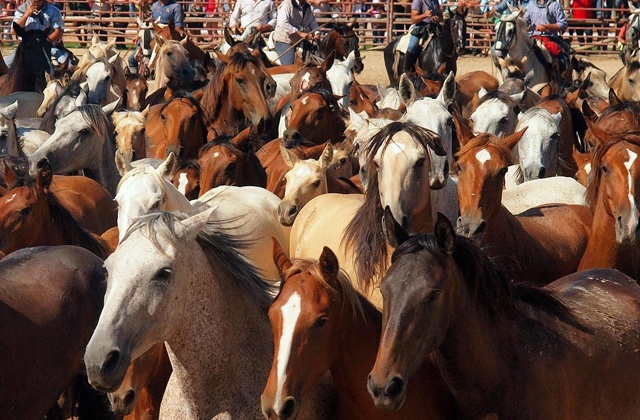 Saca de yeguas
For more than 500 years, farmers in Almonte come to the village with mares and foals used for working throughout the day in Doñana National Park, to celebrate the annual Cattle Fair. This event is known as Saca de Yeguas. Every June 26th you will be able to attend the traditional parade where mares are grouped and guided by their carer.
6. ENJOY ITS BEACHES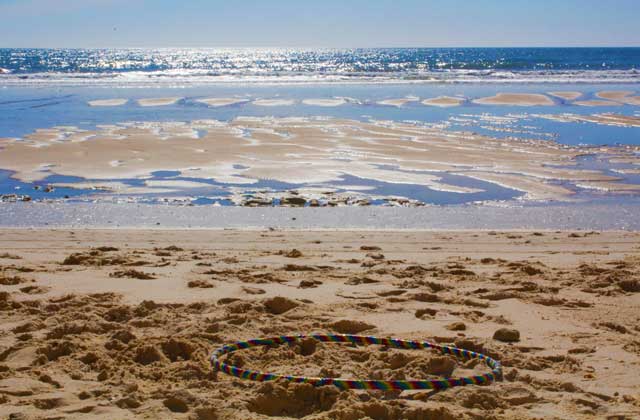 Doñana beaches
Among different types of landscapes we find in Doñana we have dunes, marshes and pine forests, but also 27 kilometres of completely unspoilt beaches. If you delay the walk until dusk, you will contemplate the spectacular sunset from this important and well-known nature reserve.
7. MOVING DUNES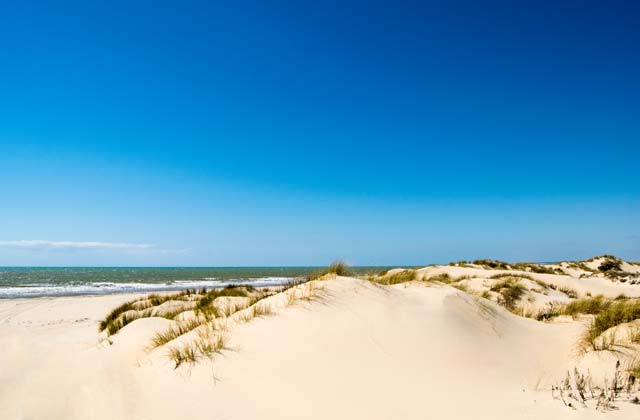 Doñana moving dunes
The moving dunes are part of this spectacular scenery. They form on the beach where the wind pushes the sand from the coast inland, forming mountains of sand that will grow and continue moving to meet the marsh. Although the presence of dunes is permanent on the coast of Huelva and Cádiz, the most impressive ones are located between the town of Matalascañas and the mouth of Guadalquivir river.
To conclude, it exists many ways to visit Doñana park. the oficial visitor center is located in Sanlucar de Barrameda / Fabrica de Hielo (Bajo de guia)
They will propose you different way of visiting the park. Bear in mind as well that many private companies propose tours to do it as well.
We recommend you to read in tourism blogs in internet like Lonely Planet, trip advisor, guide du routard, they 'll give you many tips and tricks to enjoy your visit..
Bird watching
Andalucía is a birdwatcher's paradise and attracts ornithologists throughout the year. The best time of the year, however, is during the spring, as this is when you can see many wintering species, together with those arriving for the summer months.
You have s many options available that we recommend to have a look on the 3 following web sites :
http://www.andalucia.com/rural/birdwatching.htm